MASSFIRETRUCKS.COM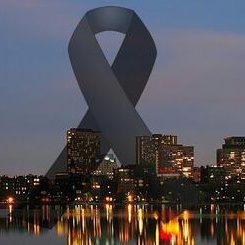 April 16, 2013
Senseless. Inhuman. Cowardly. Inexplicable.
All these words can be used to describe the bombings at the finish line of yesterday's
Boston Marathon. But there are other words that better describe what
took place in the seconds after the blasts:
Heroic. Patriotic. Selfless. Compassionate.
As we mourn those who lost their lives, and express our concerns and well wishes
for those who were injured, and our heartfelt sympathies and support to
all the families involved, let us truly focus on the positive actions of the many
Fire, Police and EMS personnel, the ER Trauma teams of the Boston hospitals that
received and treated patients from the incidents, and the amazing dedication of all the
Volunteers who stayed in harms way to help all those in need. Their actions saved many
additional lives, and we are forever grateful!
And, as we try to grasp the simply horrific events of the day, perhaps the best
thing that each of us can do today and indeed each day is to say a prayer or two and
ask God to welcome those who we've lost, to heal the wounded, and to comfort
all those affected. But most importantly, let's each ask and pray
that these days NEVER occur again!
April 15, 2013 - May We Always Remember!