Sometimes we take for granted the beauty of Massachusetts, and in fact sometimes we don't even notice it. Having had the opportunity to travel to all parts of the state to take these apparatus and station photos, I have had the wonderful opportunity to see and photo some very picturesque sites right here in the Commonwealth. I hope you enjoy them.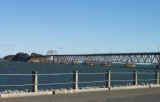 The Long Island Bridge - Boston Harbor (Connecting Moon & Long Islands)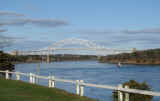 The Sagamore Bridge & The Cape Cod Canal - Bourne, MA

The Quabbin Reservoir Seen From Belchertown - Under the water lies the former Massachusetts Towns of Dana, Enfield, Greenwich & Prescott, all flooded between 1930 and 1946 when the Quabbin first started sending water to Eastern Massachusetts through the Quabbin Aqueduct. And you thought this site was only about Fire Trucks!

The Golden Dome! The Massachusetts State House - Boston, MA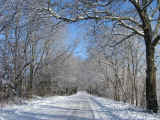 Winter Wonderland - Kingsbury Street, Walpole, MA - February 17, 2010

Wooden Bridge & Waterfall - Chesterfield, MA

Mattapoisett Harbor - Main Street, Mattapoisett, MA

View From Atop Cuttyhunk Island Looking Toward Marthas Vineyard - Gosnold, MA

Public Library - Templeton, MA (Nice Name!)

Eastern Summit, Florida, MA

Gay Head Light & Cliffs - Aquinnah, MA - Marthas Vineyard

Charles River - Pleasant Street Bridge - South Natick, MA

Double Rainbow - Route 1 Northbound - Walpole, MA

Boston Skyline From East Boston

Boston Skyline & JFK Library From Quincy

Boston Skyline From Harborside Drive At Logan Airport

Boston Skyline From Hull Gut
Merrimac River Falls - Lowell, MA

Waterfront - Jerusalem Road, Cohasset, MA

Edgartown Light - Edgartown Harbor, Marthas Vineyard

Linwood Pond Waterfall - Northbridge, MA

Jet Blue Final Approach - Logan International Airport

Fire Sunrise - December 2003 - Walpole, MA

Menemsha Sunset - July 2005 - Chilmark, MA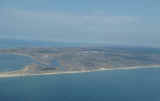 Nantucket From The Air - March 2008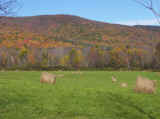 Berkshires Fall Foliage - Route 43 Hancock - October 2009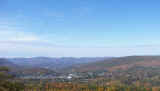 Berkshires Fall Foliage - Eastern Summit North Adams - October 2009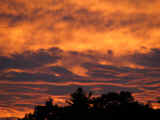 Bellingham Sunset As Seen From I-495 - August 18, 2010