MANUFACTURER GALLERY - RANGER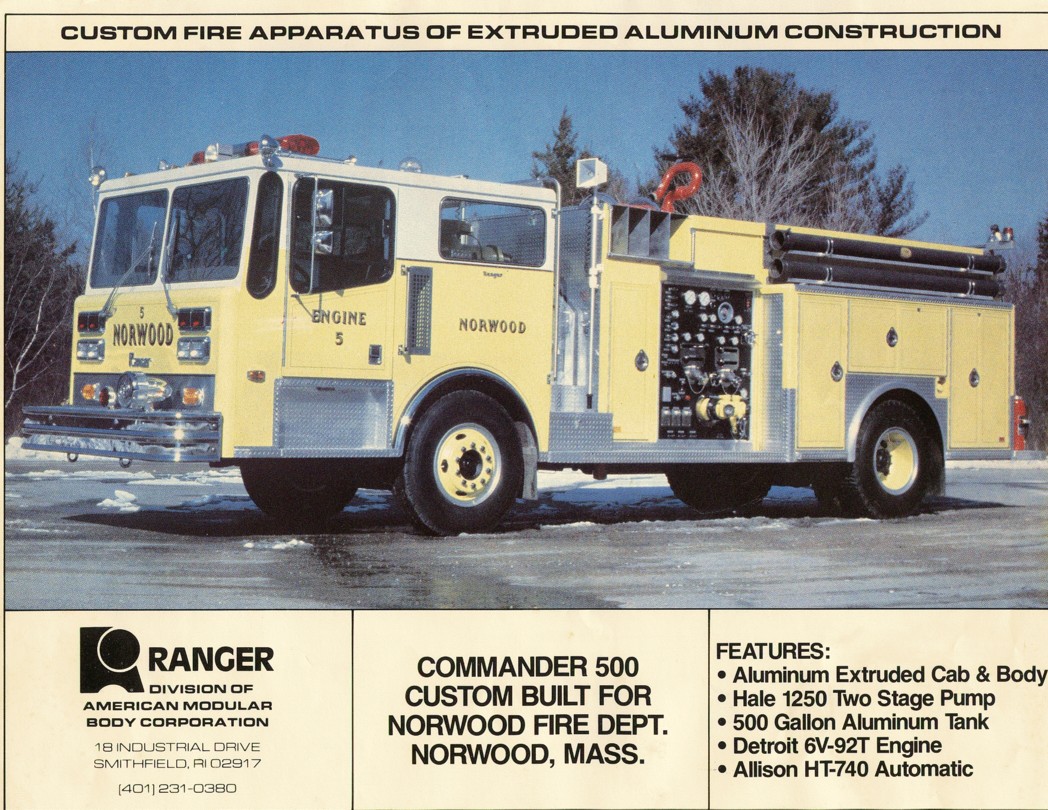 In a continuing line of "Gone But Not Forgotten" local area fire apparatus manufacturers, I thought it would be interesting to highlight Ranger Fire Apparatus. Online history of the company is limited, but it looks as if the company was formed by merging a fire truck group from Providence with the name Ranger which was being utilized by Havis-Shield, a company that still today makes such equipment as scene lights found on apparatus. In 1979, H-S appears to have sold the Ranger name to a company that started to make apparatus in Smithfield, RI. Those rigs, built on various chassis types, were made right through the mid-1990's. Some of those rigs that I have photographed are shown below. Shown above is the delivery brochure of Norwood's Engine 5. As with any manufacturer, if you have some added details to add to this post, please feel free to e-mail me.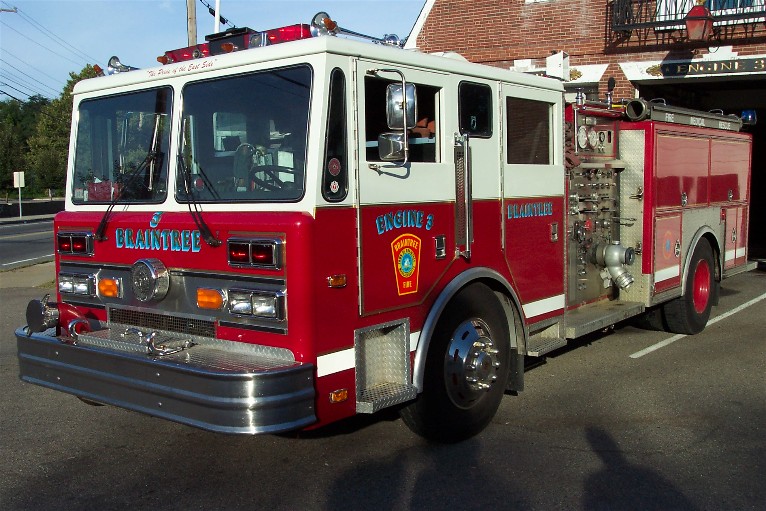 Braintree Engine 5 - 1988 Spartan/Ranger (Retired)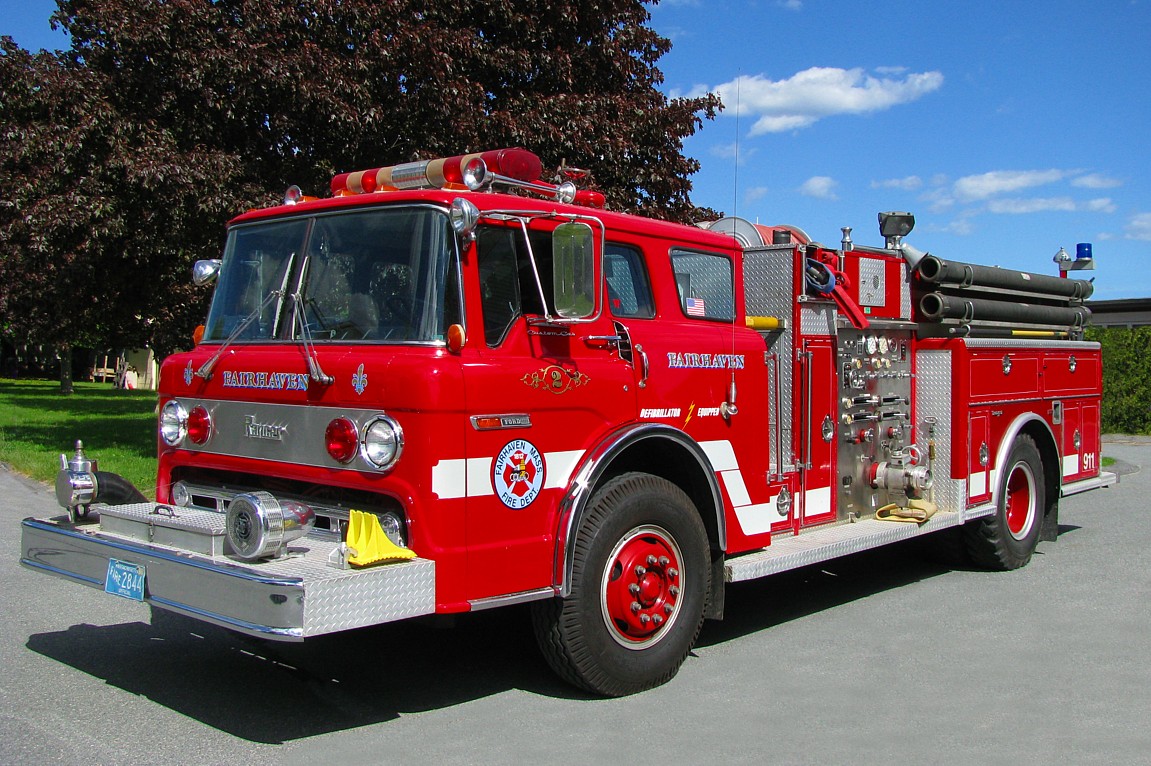 Fairhaven Engine 2 - 1984 Ford "C"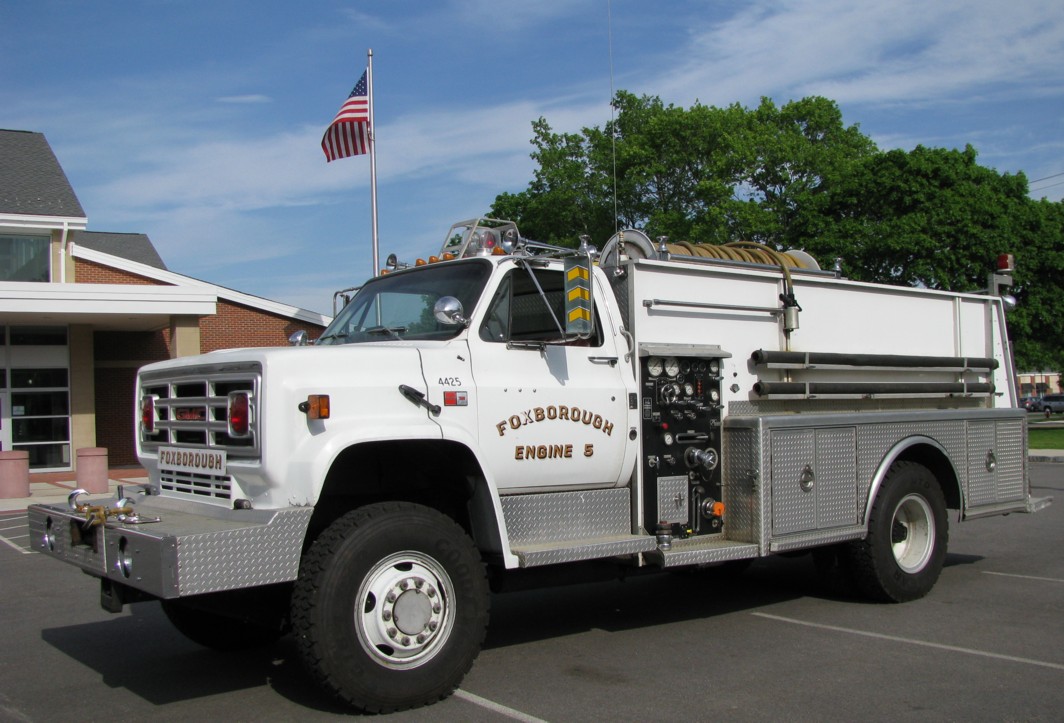 Foxborough Engine 25 - 1984 GMC (Retired)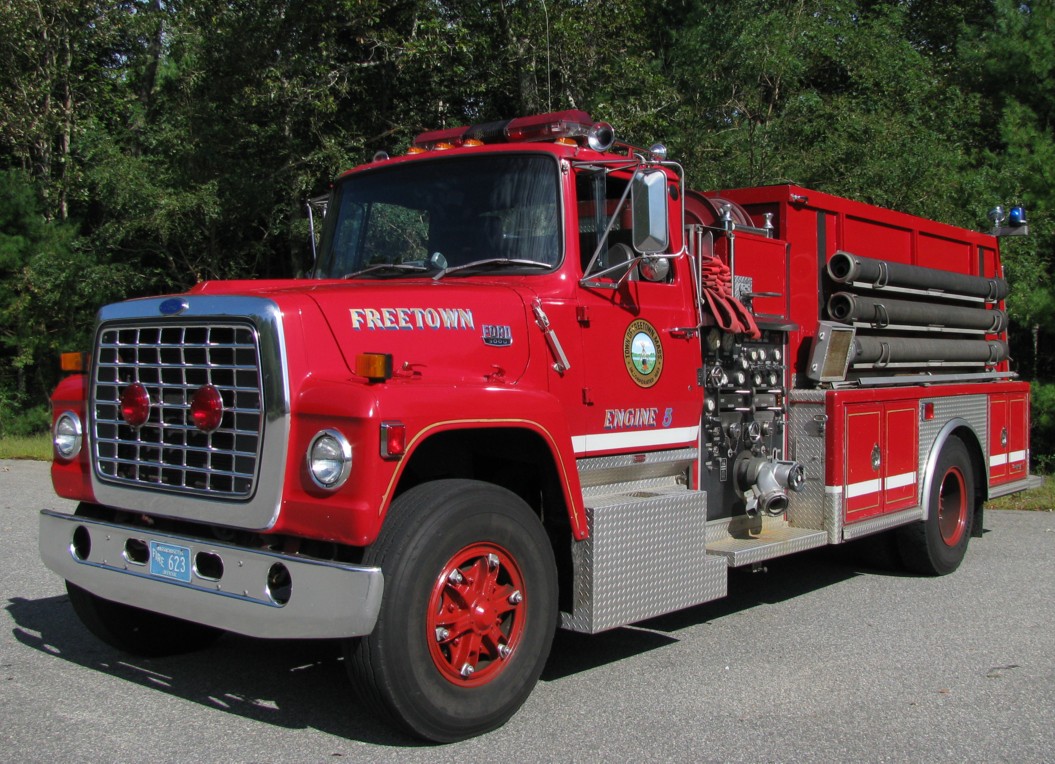 Freetown Engine 4 - 1986 Ford
Hamilton Engine 2 - 1985 International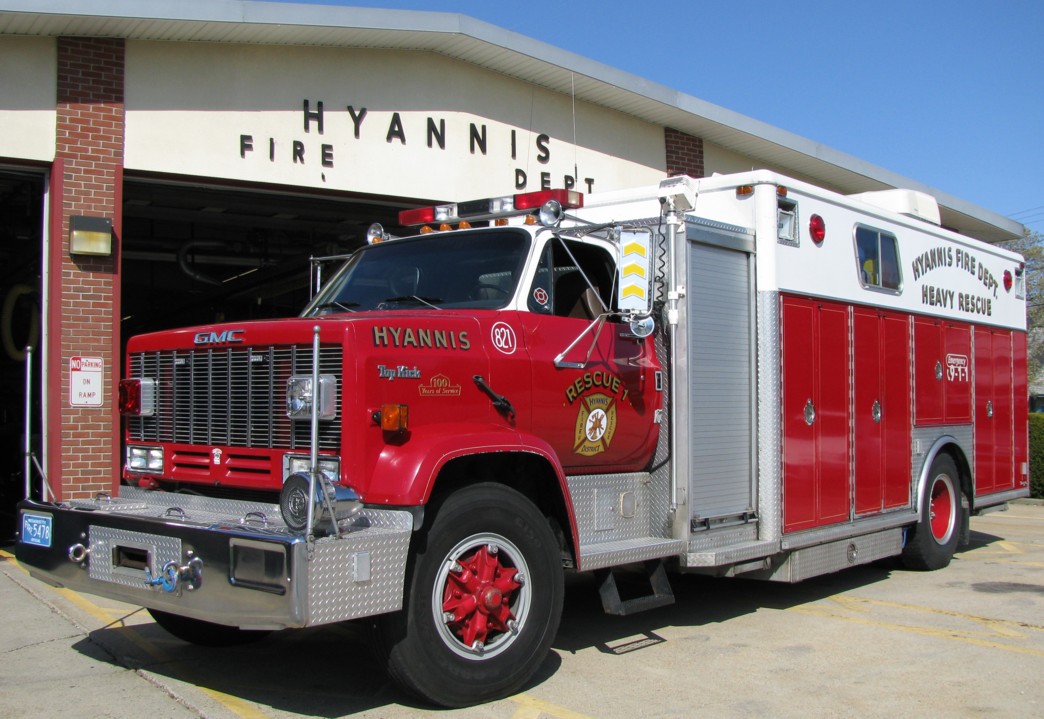 Hyannis Heavy Rescue 821 - 1985 GMC (Retired)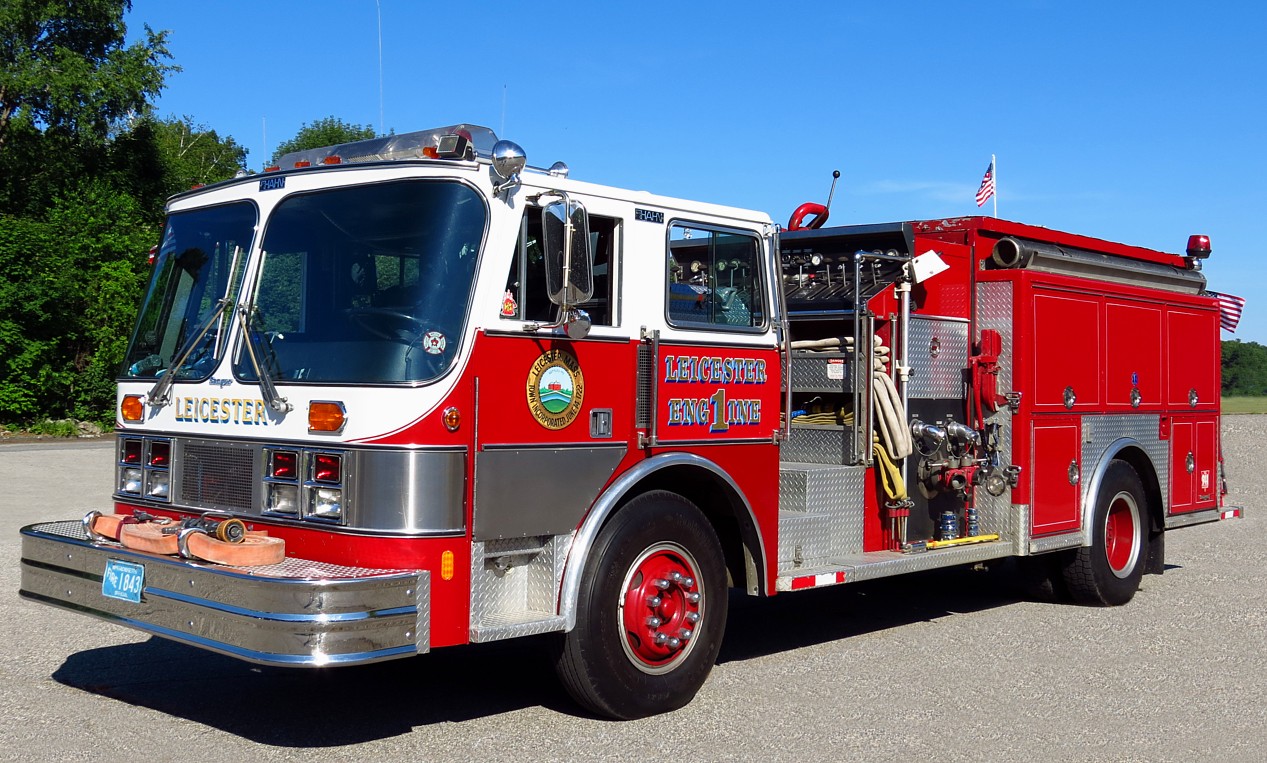 Leicester Engine 1 - 1986 Hahn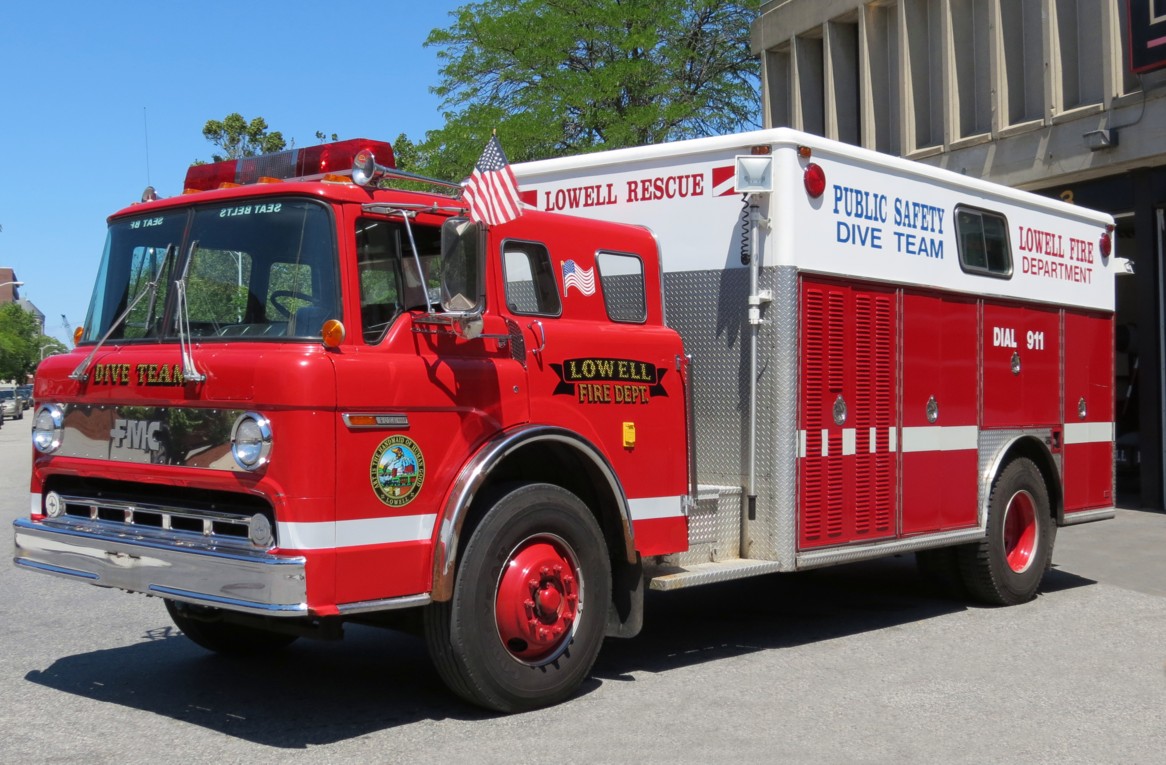 Lowell Dive Rescue - 1985 Ford "C" (Chassis Former Tyngsborough E-7) (Retired)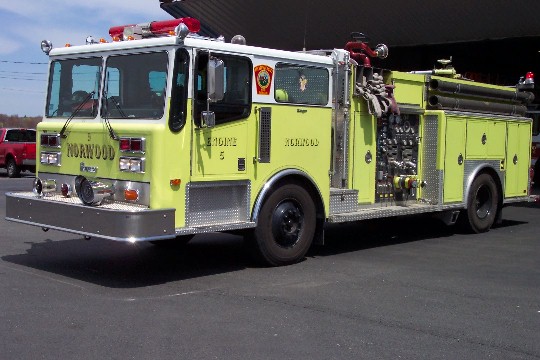 Norwood Engine 5 - 1982 Spartan (Retired)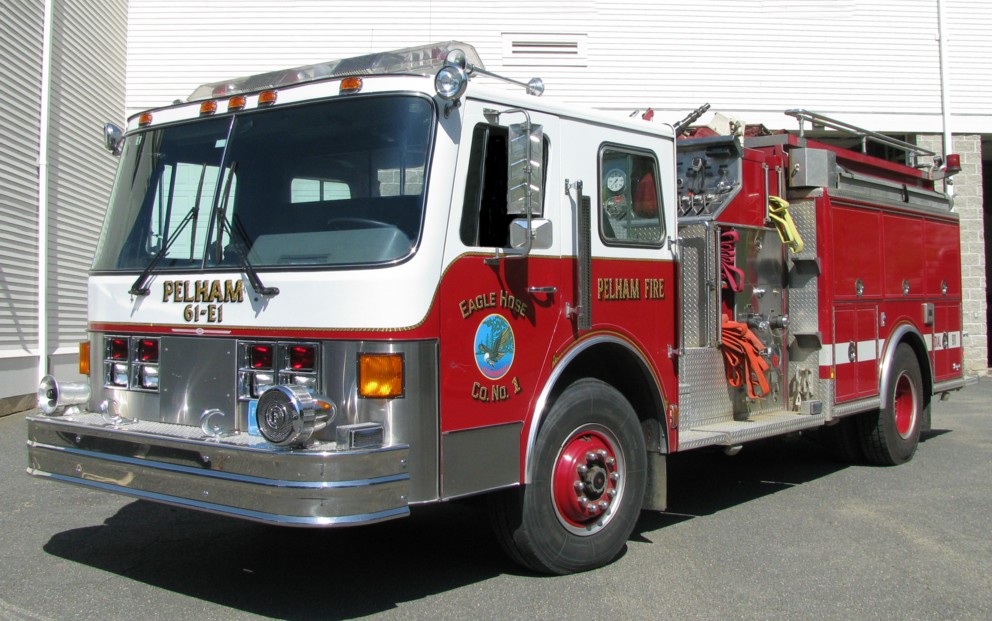 Pelham Engine 1 - 1989 Hahn (Retired)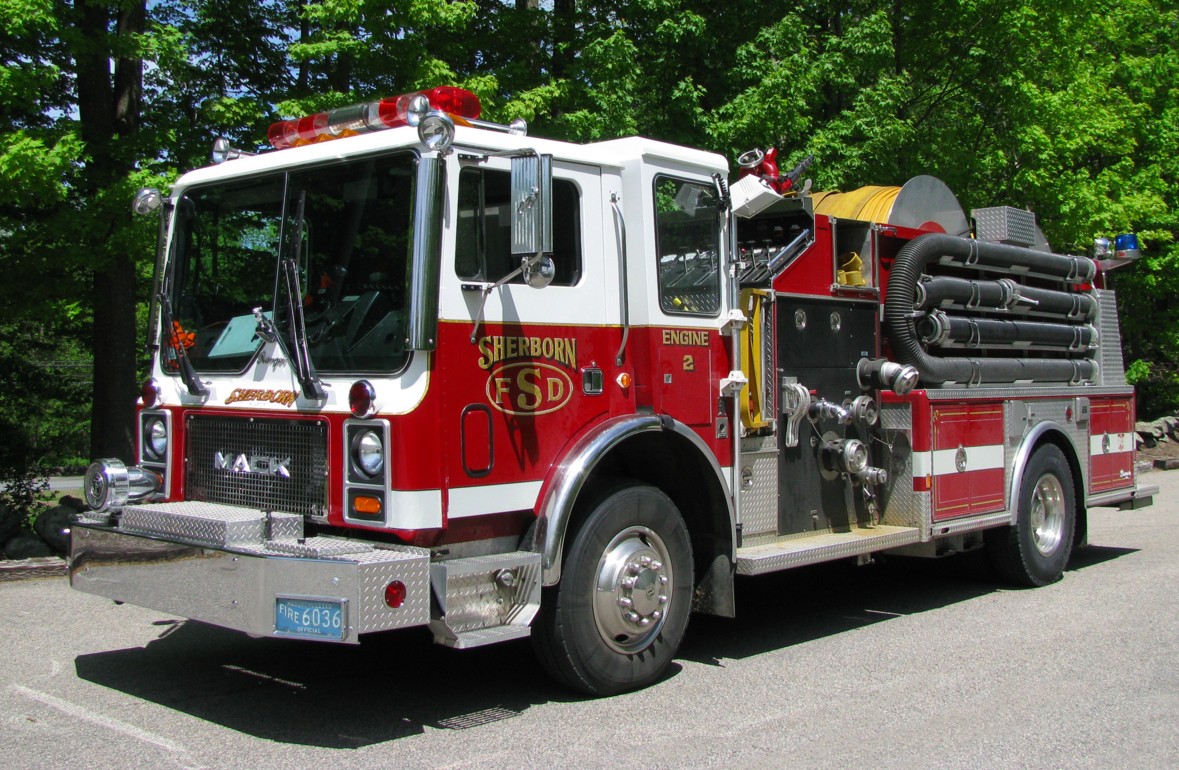 Sherborn Engine 2 - 1990 Mack MR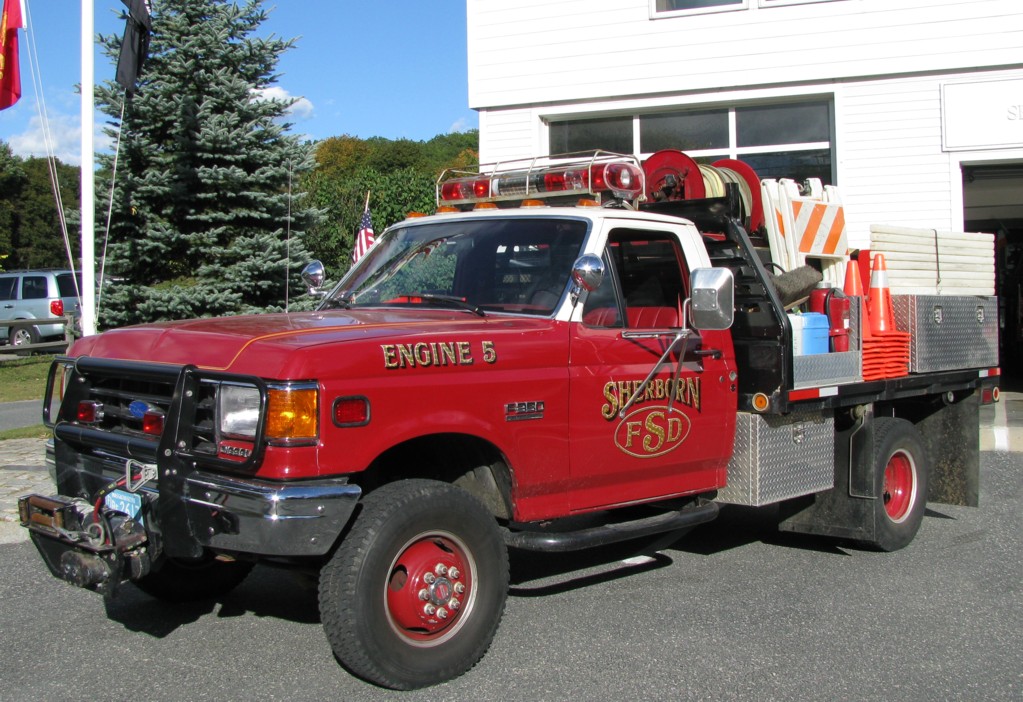 Sherborn Engine 5 - 1989 Ford F-350 4x4 (Retired)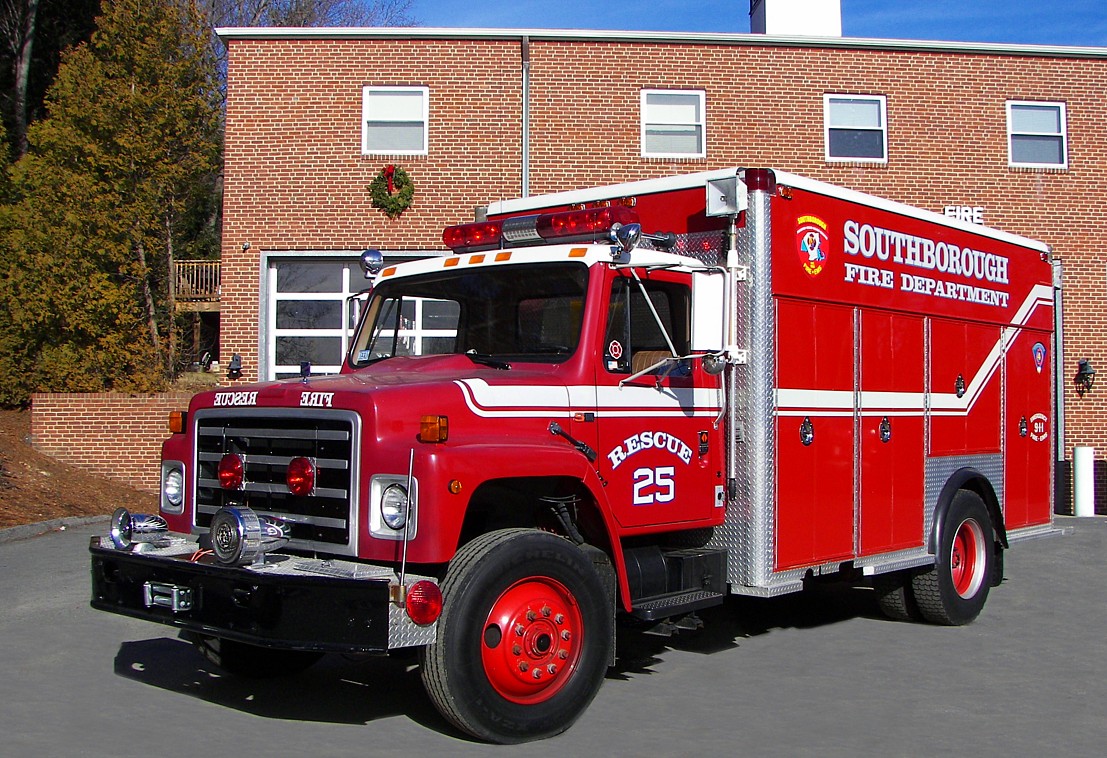 Southborough Rescue 25 - 1988 International (Retired)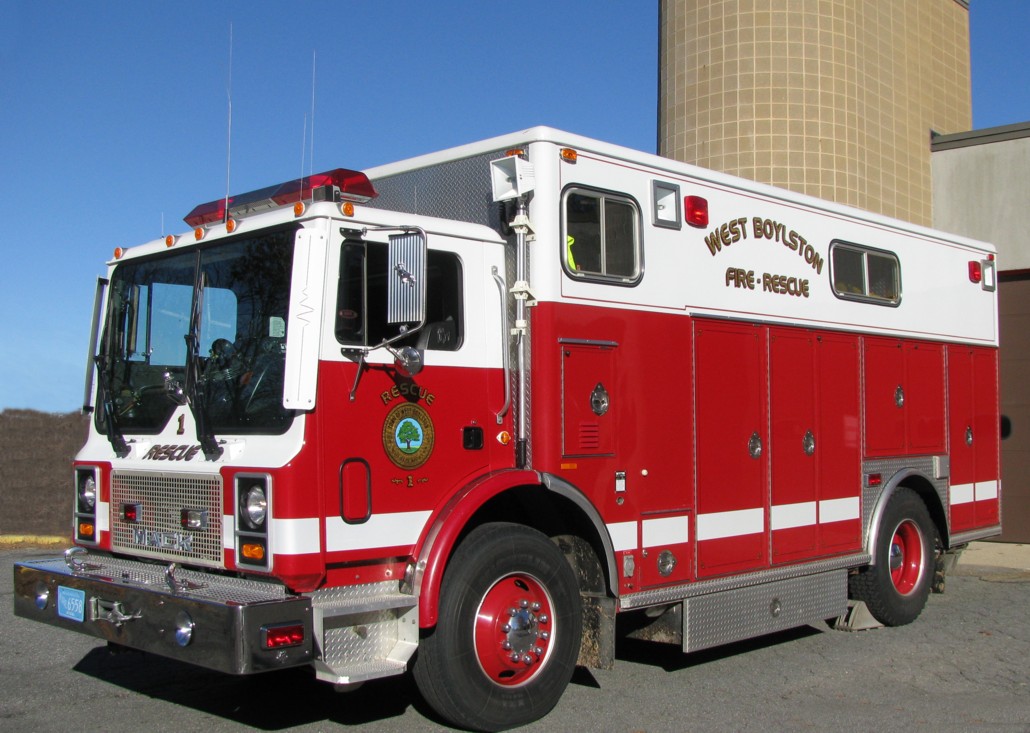 West Boylston Rescue 1 - 1995 Mack MR (Retired)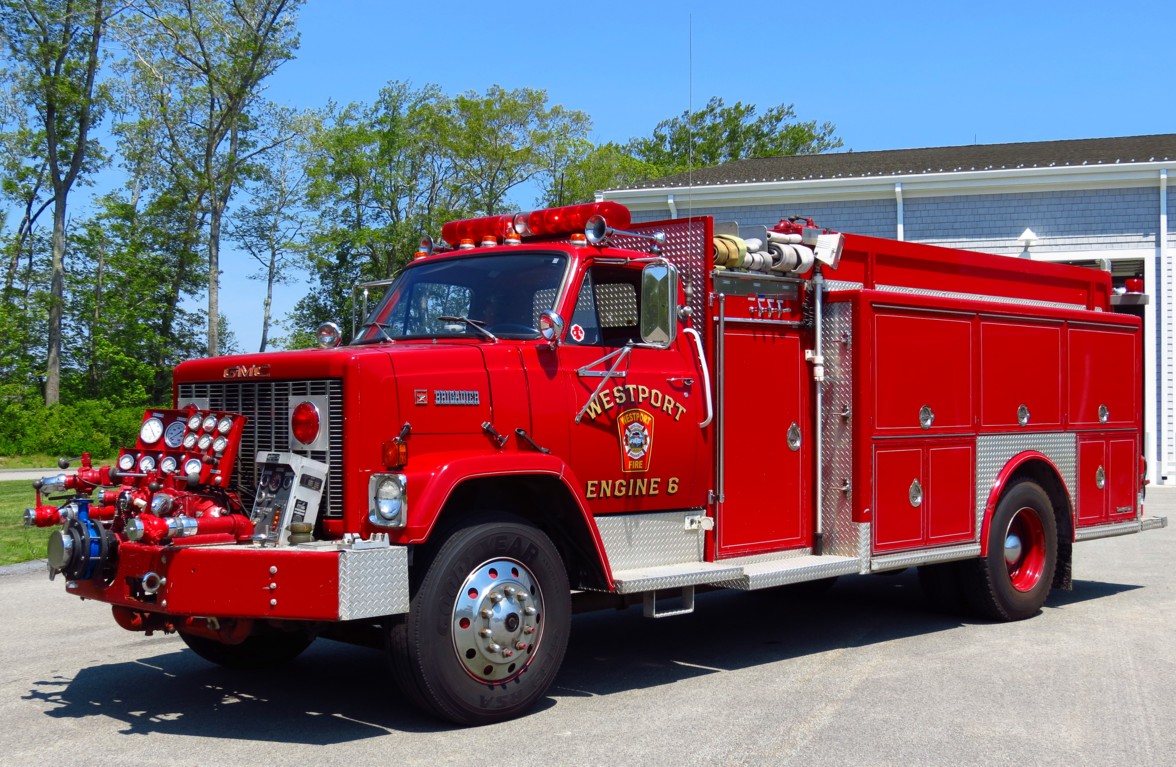 Westport Engine 6 - 1986 GMC (Retired)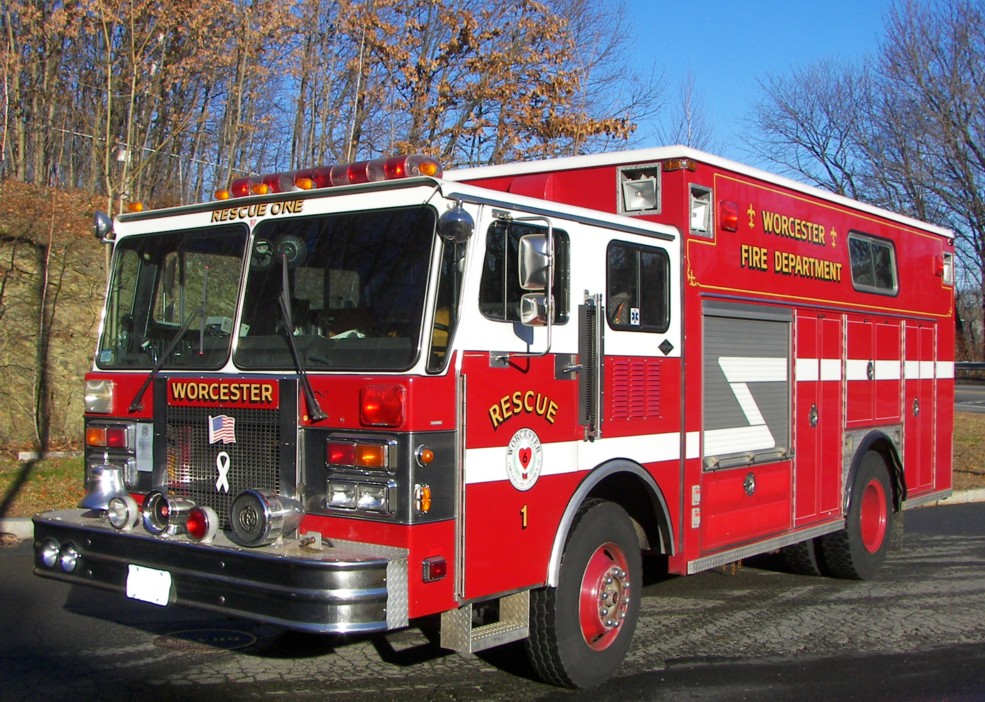 Worcester Rescue 1 - 1984 Spartan (Now Dive Unit)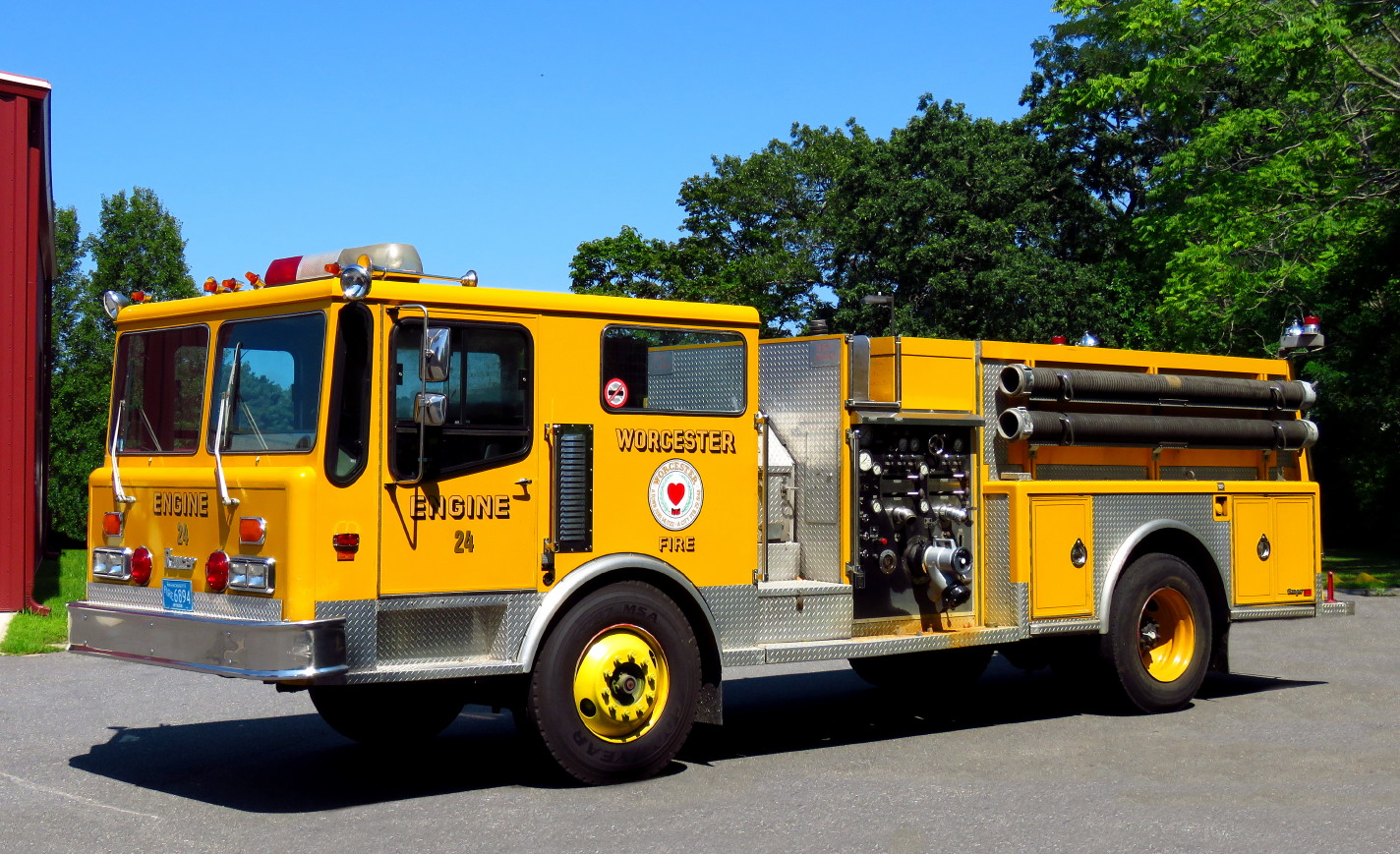 Worcester Engine 24 - 1985 Spartan (Retired)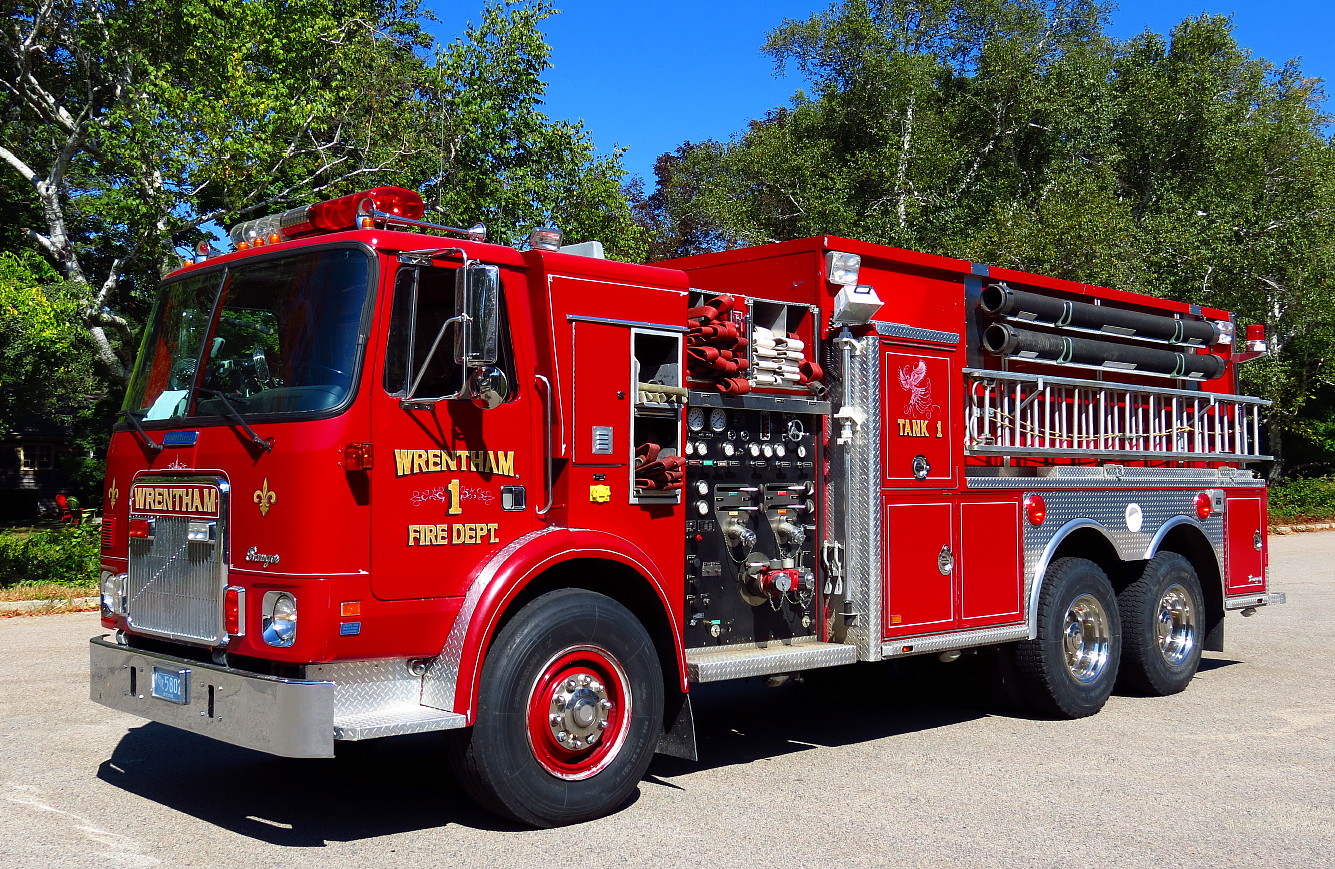 Wrentham Tank 1 - 1991 White-GMC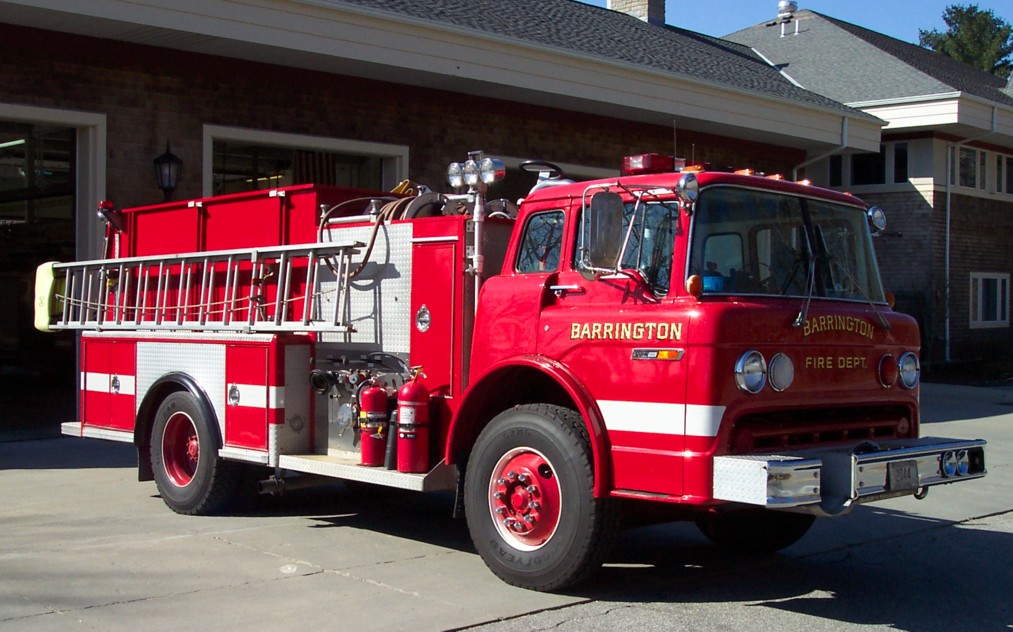 Barrington, RI Engine 2 - 1982 Ford "C" (Retired)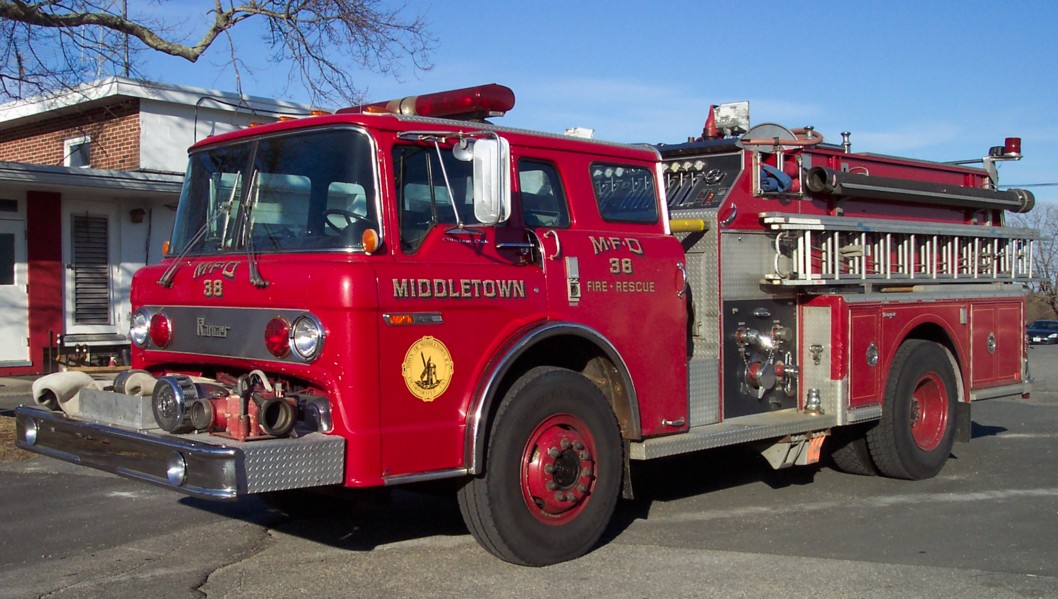 Middletown, RI Engine 38 - 1983 Ford "C" (Retired)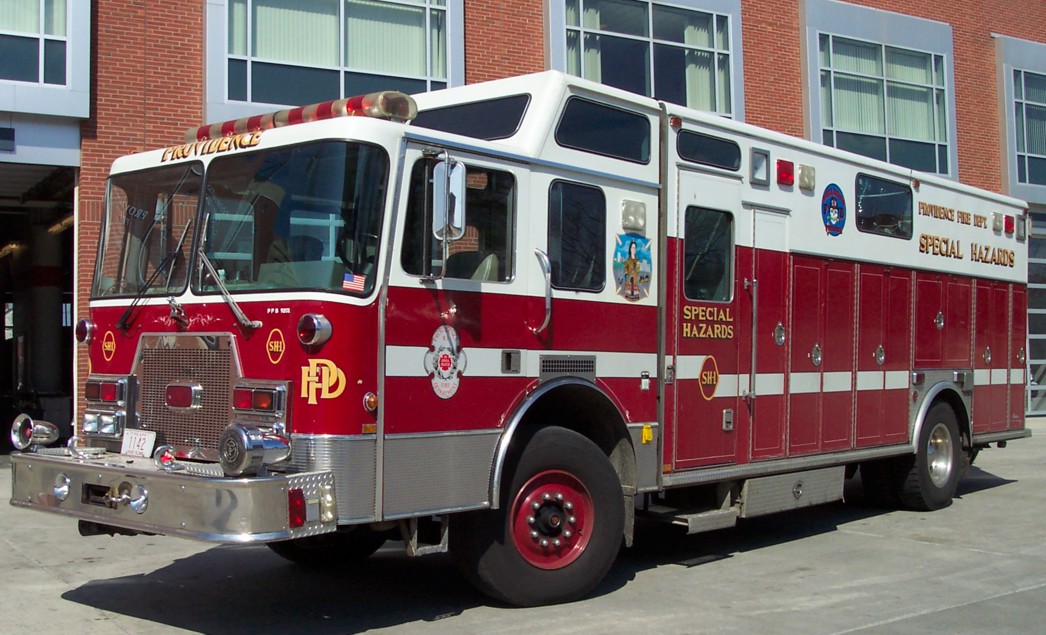 Providence, RI Special Hazards 2 - 1992 Pemfab
Prudence Island, RI Engine 82 - 1982 GMC (Retired)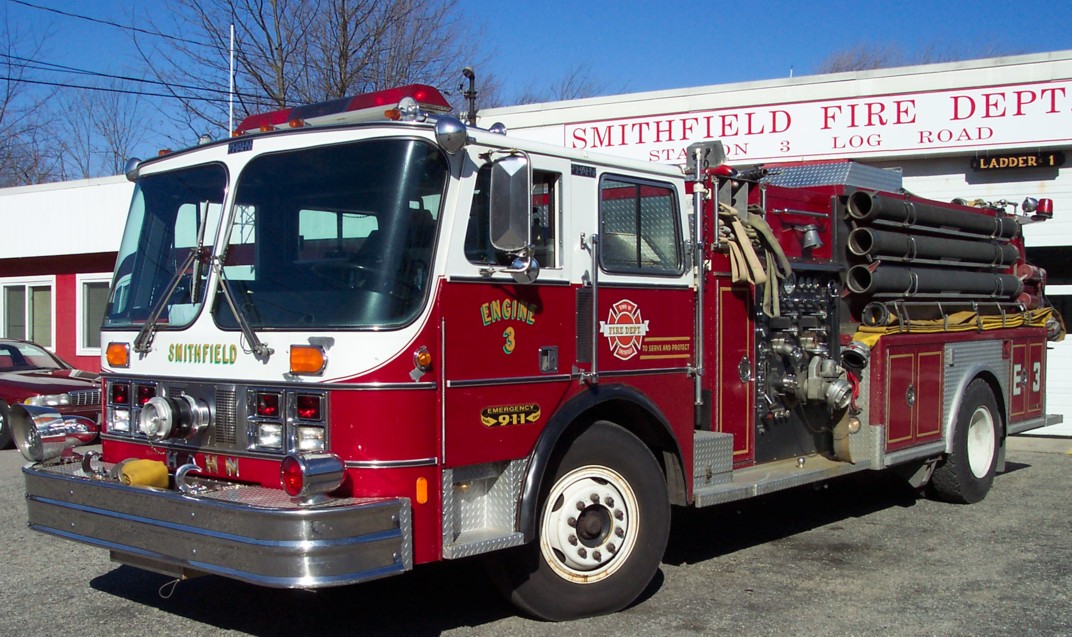 Smithfield, RI Engine 4 - 1987 Hahn (Retired)