SPECIAL FEATURE
OUR RETURN TRIP TO LA
FOR THE
LOS ANGELES COUNTY FIRE MUSEUM
"51 IN QUARTERS" EVENT
JULY 2011
NOTE: Click On The Highlighted Links To Visit Those Sites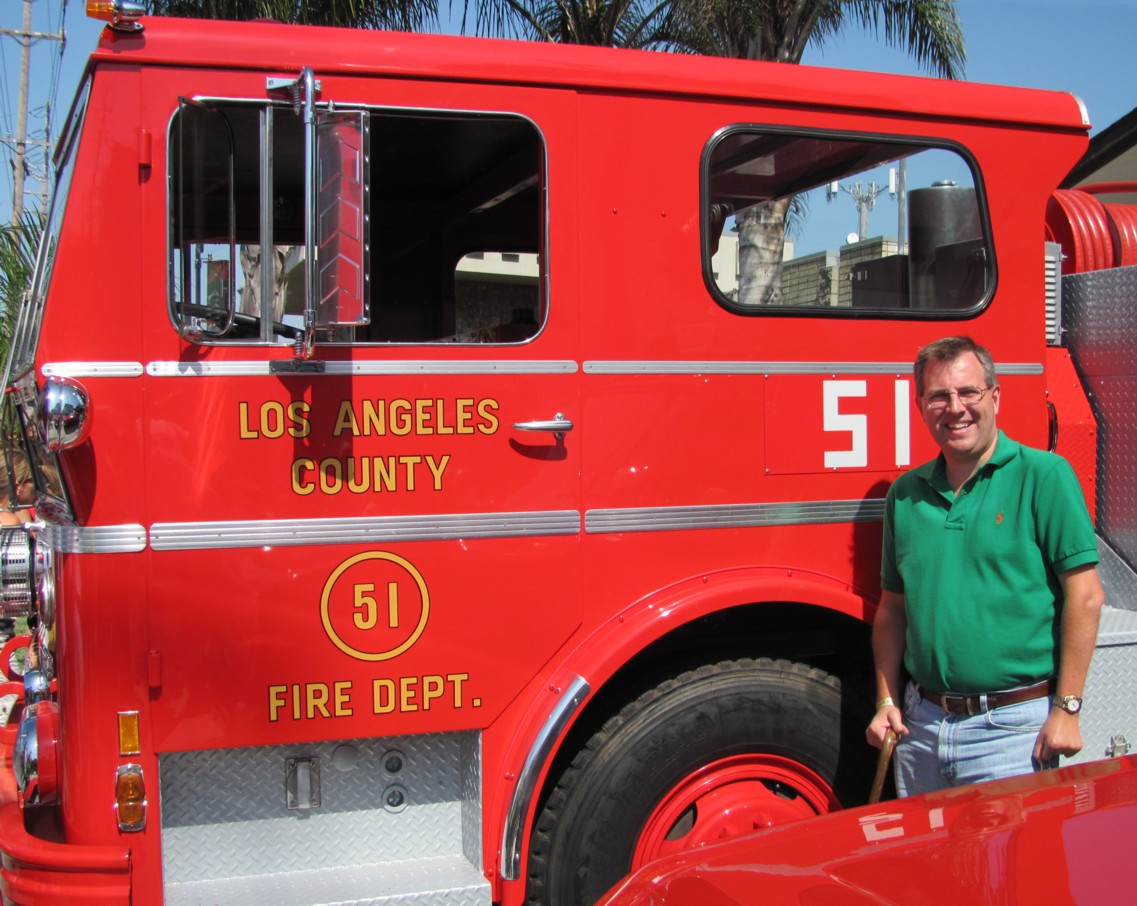 Three years ago in April of 2008, my wife Donna and I visited the Los Angeles County Fire Museum
on what I thought would be a "once in a lifetime" opportunity to see a piece of TV history, Squad 51 from
the Television Show "Emergency!" We had a great tour there and had a chance to photograph the Squad
thanks to LA County Captain Joe Woyjeck, the VP of the Fire Museum. And, while there, I learned that the classic
Ward LaFrance Engine 51 was being brought back from the Yosemite National Park Fire Department
to LA County and the Fire Museum. Unfortunately, I assumed that I would likely never actually
see that rig in person because a return trip would be unlikely.
Fortunately though, I assumed wrong!
In early March of this year, I heard about an event being planned by the LA County Fire Museum to be
called "51 In Quarters." Their efforts to restore the Ward would be complete, and it along with Squad 51 would
be reunited for the first time at Station 127 in Carson, CA, the Station that was portrayed as the
mythical Station 51 in the Show. The event was to not only feature the apparatus, but stars from
the Show Randolph Mantooth and Mike Stoker would also be on hand to greet visitors and sign
autographs. It took about 30 seconds for us to decide that a Return Trip would be in the works!
Well, as you can see, that trip did happen, and the Event was a huge success. Everyone involved from Museum
President Paul Schneider and VP Joe Woyjeck to all the volunteers who planned the event and
those who worked that day (July 9th) are to be commended. So too are Randy & Mike who
spent 6+ hours straight signing autographs and greeting fans both young and old. And the fans
did indeed turn out with 1,000-plus coming from all across the US and Canada and Europe too!
The day's events were then continued back at the hotel with a "Poolside Mixer" where those who
made the trip could "talk shop" and reminisce about the Show and it's effect on the Fire and EMS Services.
It was also great to meet up with Fire Buffs and Photographers from all across the country,
most especially Don Beckwith. And a shout-out to Bourne FD's own Bob Hodge who also made
the long plane ride out to the West Coast for the big day.
There are others to be commended as well. The Los Angeles County Fire Department did a
tremendous job of representing its operations with a display of active apparatus and Copter 11
across the street. A huge appreciation is extended to the firefighters and officers of Station 127
who not only remained in service but also were most gracious in welcoming the visitors to
their station. And the LA County Fire Explorers did a great job in assisting those who were in need.
All in all, it was certainly worth the trip, and yes, Engine 51 looks absolutely outstanding!
I have added some photos below of the day (and night) events, and please check out my
Apparatus Outside New England Page for photos taken during our 3-day stay in Southern California.
I truly want to thank all of the personnel we met at the following stations for going out of their
way and welcoming us to their "home." I am most grateful!!
Long Beach Fire Station 24
Los Angeles Fire Stations 88 and 112 and Fire Boat 2 Quarters.
Los Angeles County Fire Stations 65, 70 and 103
Los Angeles County Fire Wildland & Air Operations Crews At Pacoima
Santa Barbara County Fire Stations 18 and 32
Ventura County Fire Stations 25, 32, 50, 54 and 57.
THANK YOU ALL VERY MUCH!
But, the biggest thank you of all goes out to my wife Donna who not only made the 3,000-mile
trip from Coast to Coast (and enjoyed it!), but she also stood in the autograph/merchandise
line for over 2 1/2 hours to be sure we got what we sought! You are truly the best!!
ENJOY THE PHOTOS!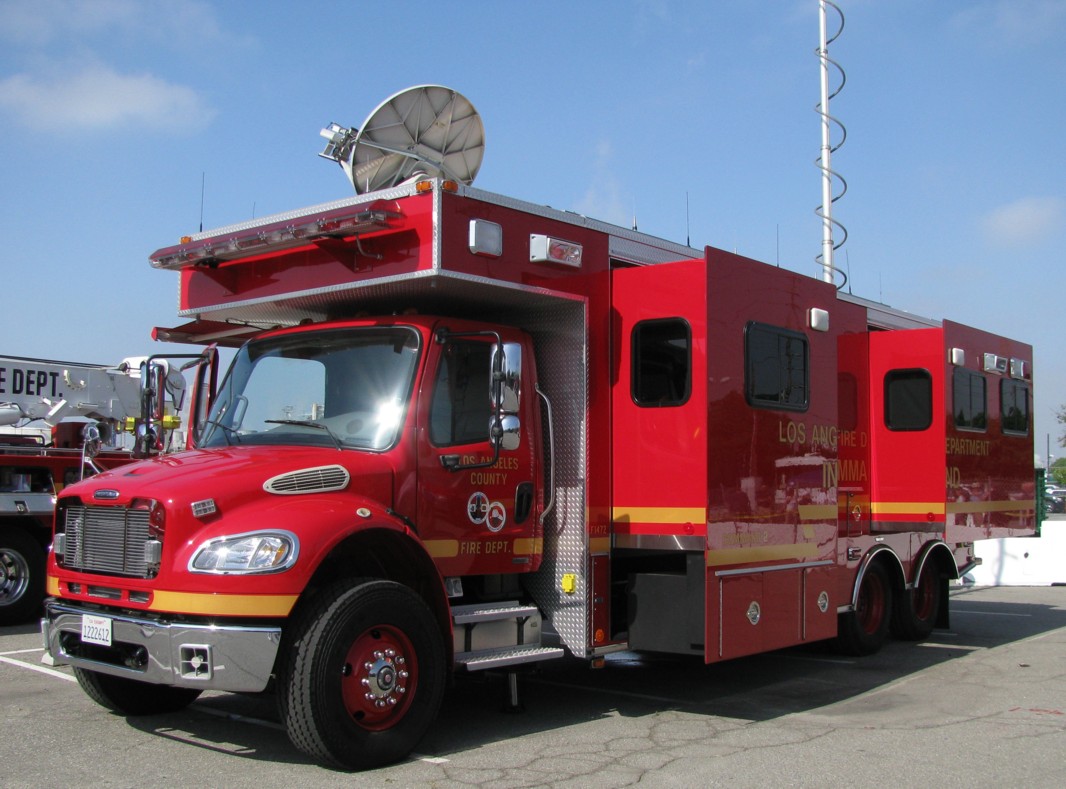 LA County Fire Mobile Command Unit On Display Across The Street
Station 127 - 2049 E. 223rd Street In Carson, California
Very quickly, the Station was descended upon by 1,000+ Fans!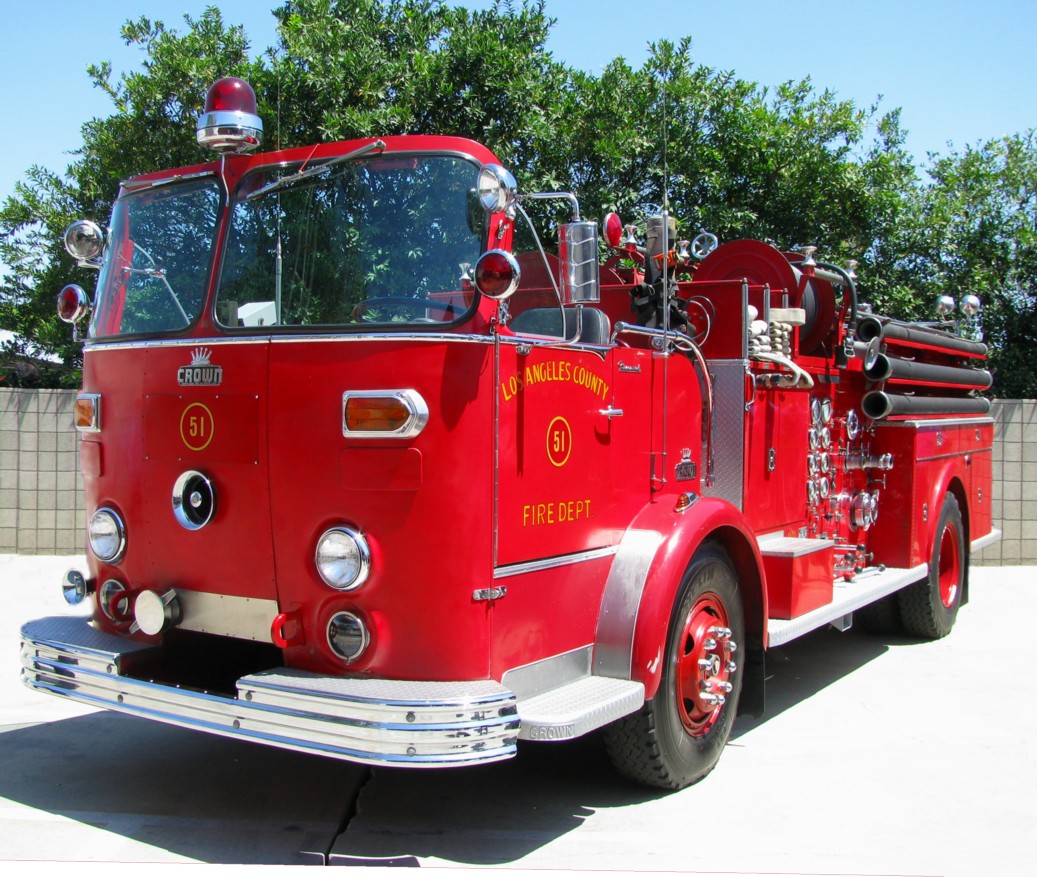 The Original "Engine 51" - A 1965 Crown Firecoach
This Was Actually LA County Engine 60 Stationed At Universal Studios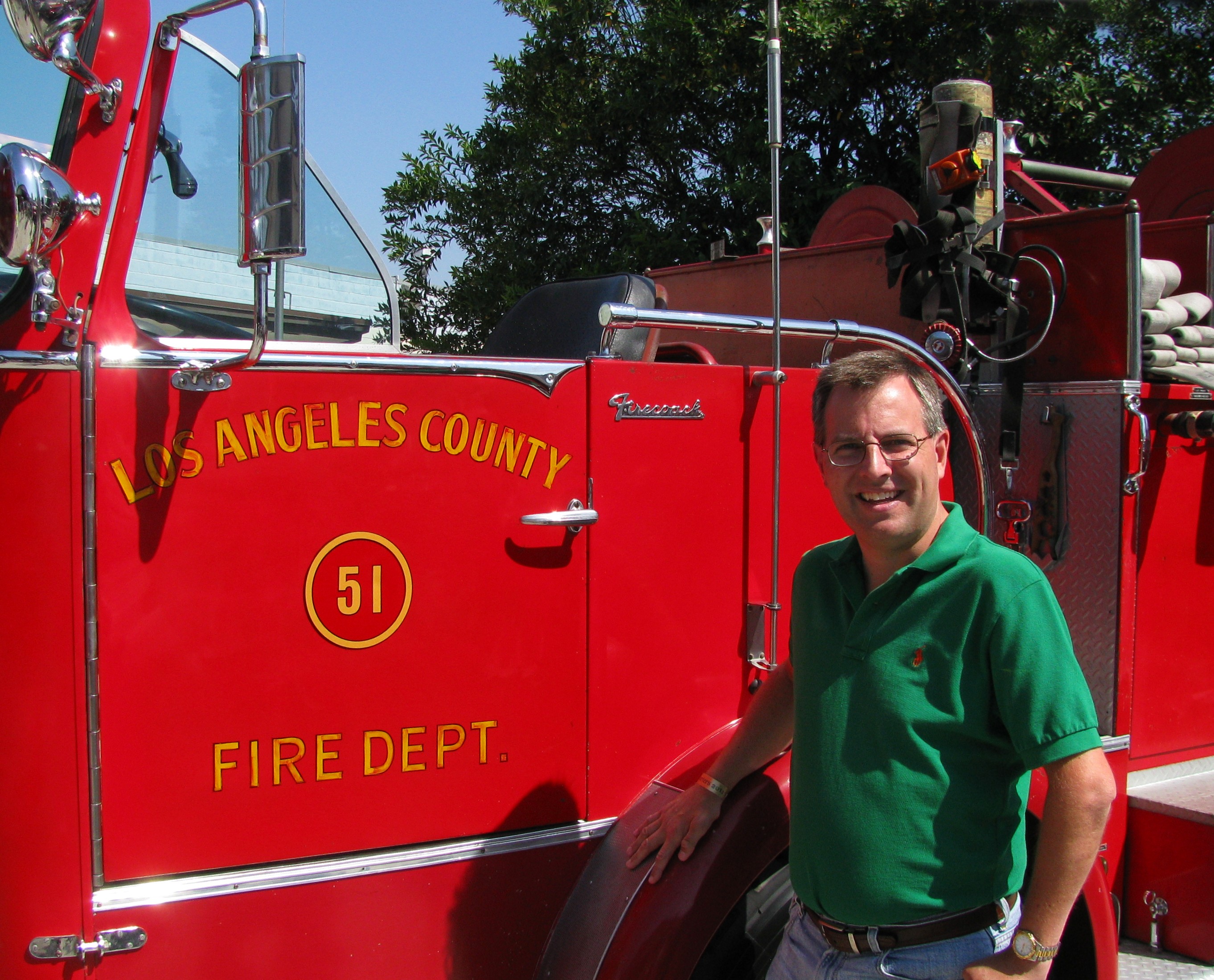 Yours Truly & The Crown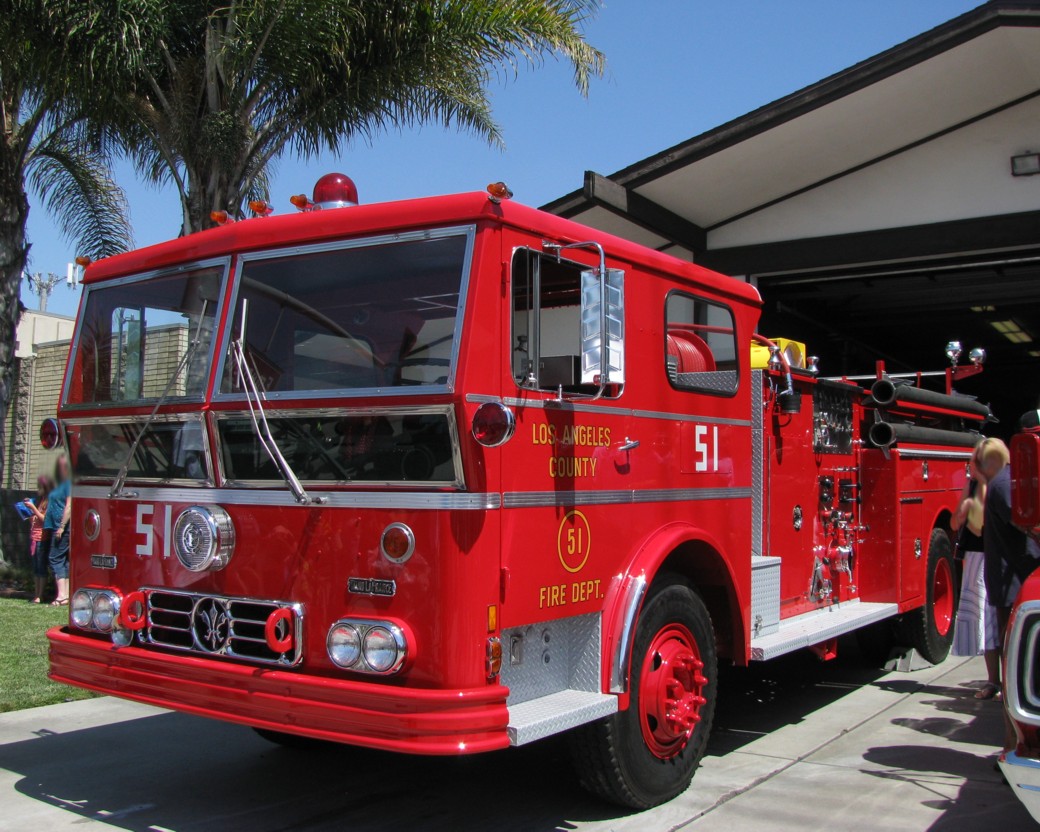 The Reason For The Trip - Engine 51's 1973 Ward LaFrance!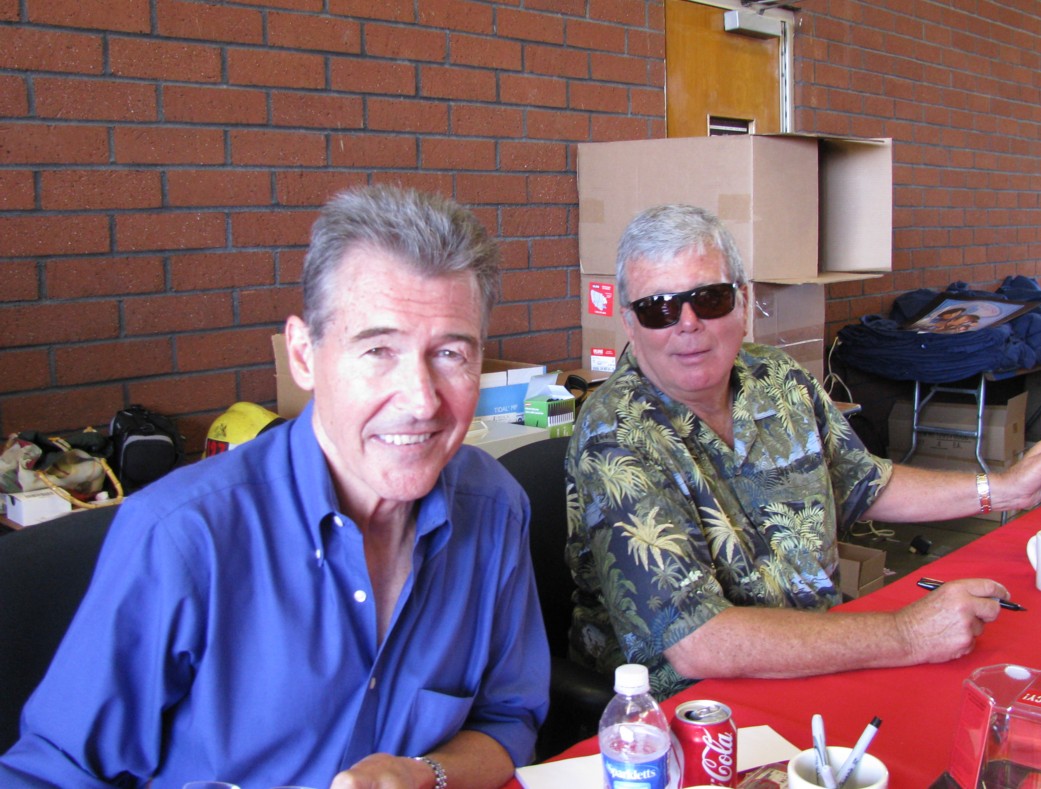 Randolph Mantooth (aka Johnny Gage) & Mike Stoker Signing Autographs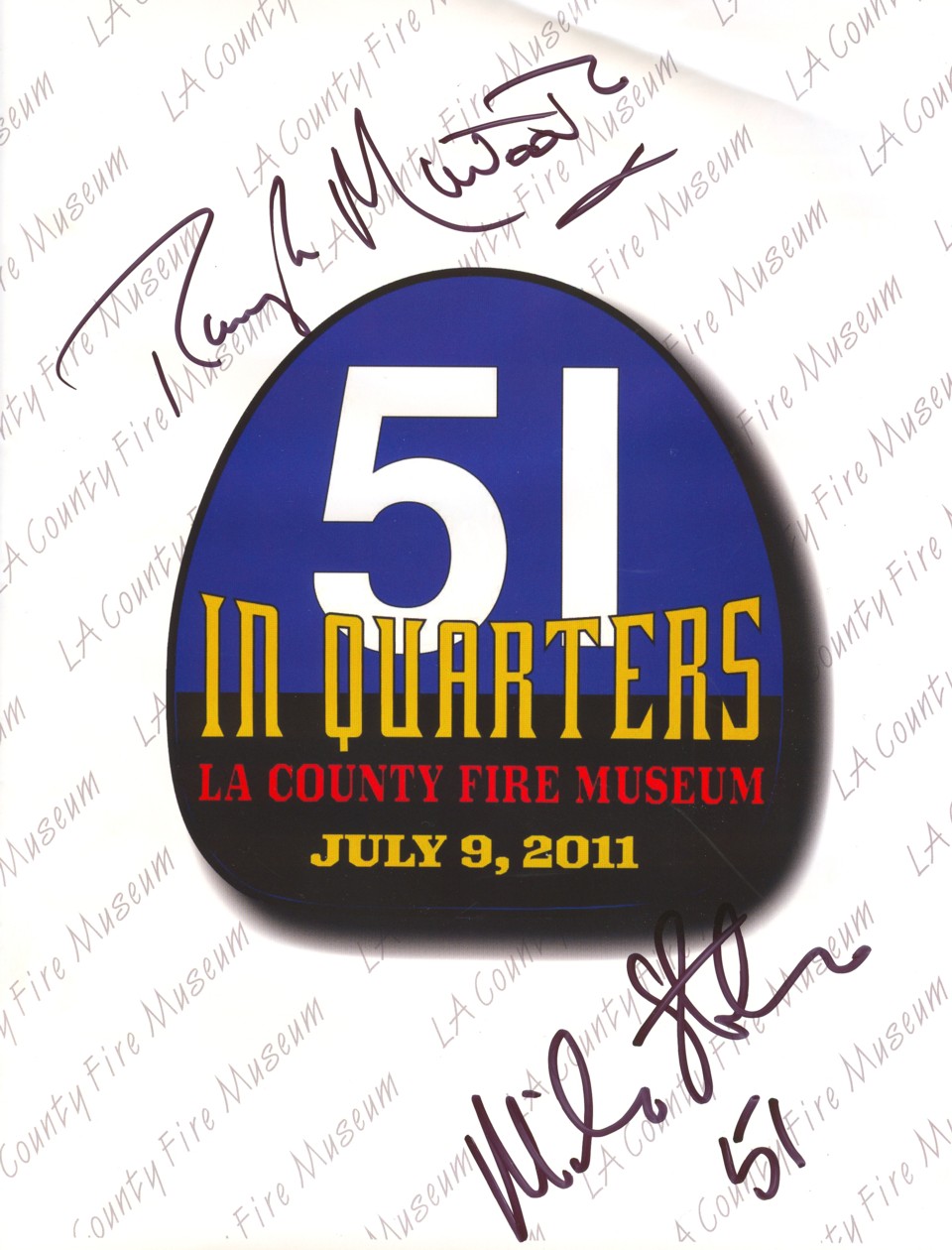 Our Program Book Autographed!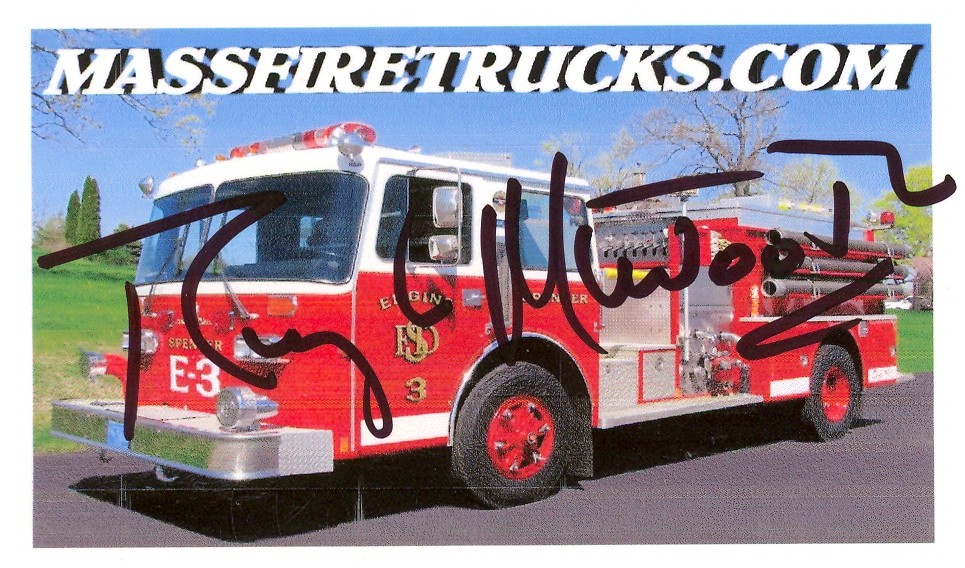 Randy Mantooth's Signature On Spencer E-3 (yes he got a card to keep!)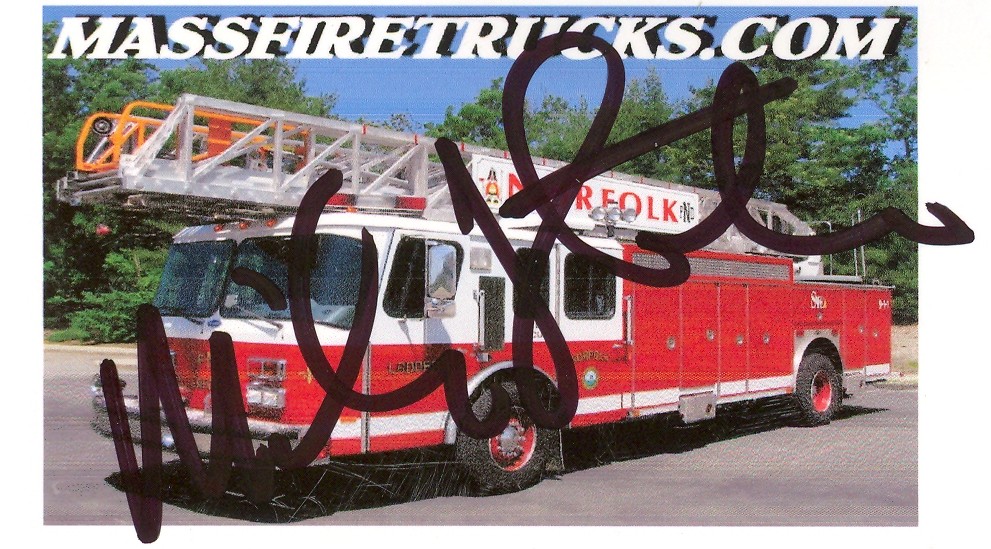 Mike Stoker's Autograph On Norfolk L-1 (Yes...he got one too!)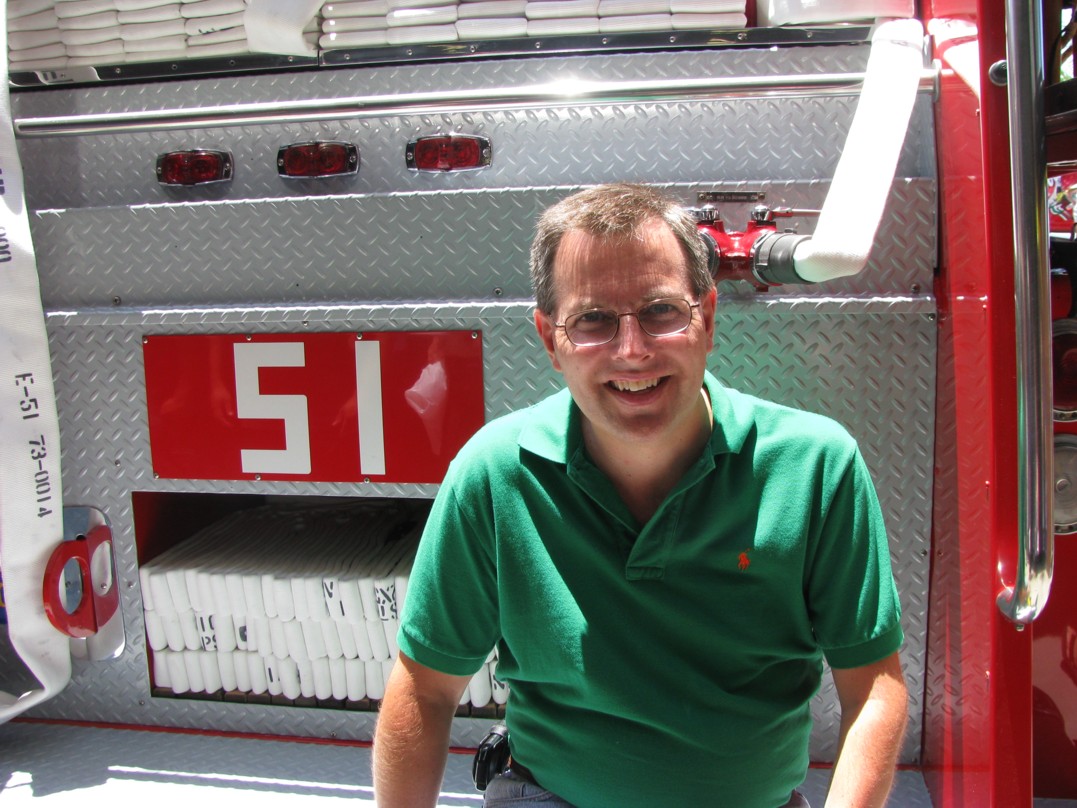 A Needed Rest On A Very Famous Rear Step!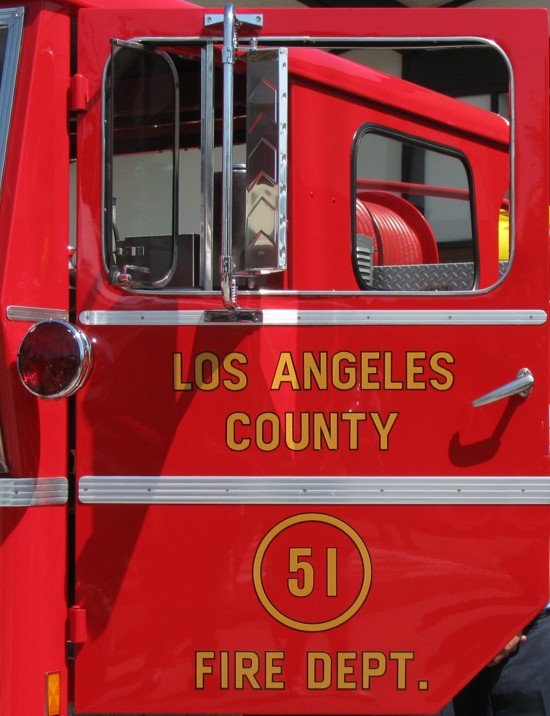 Engine 51 - 10-4!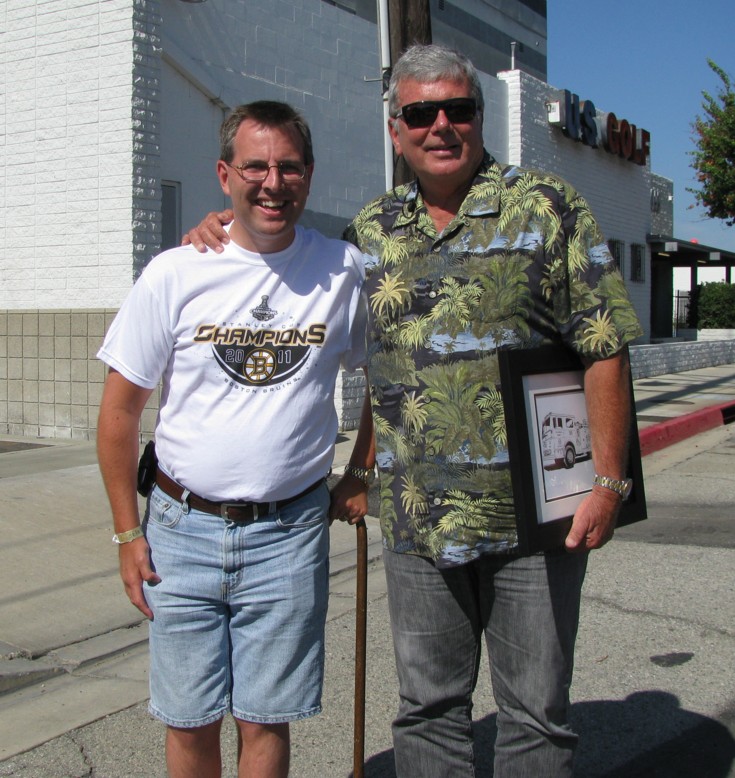 After A Quick Stop Back To The Hotel, A Return To The Event Was In Order....
As Was A Photo Opp. With America's Most Famous Fire Engineer!
Thank You Mike Stoker!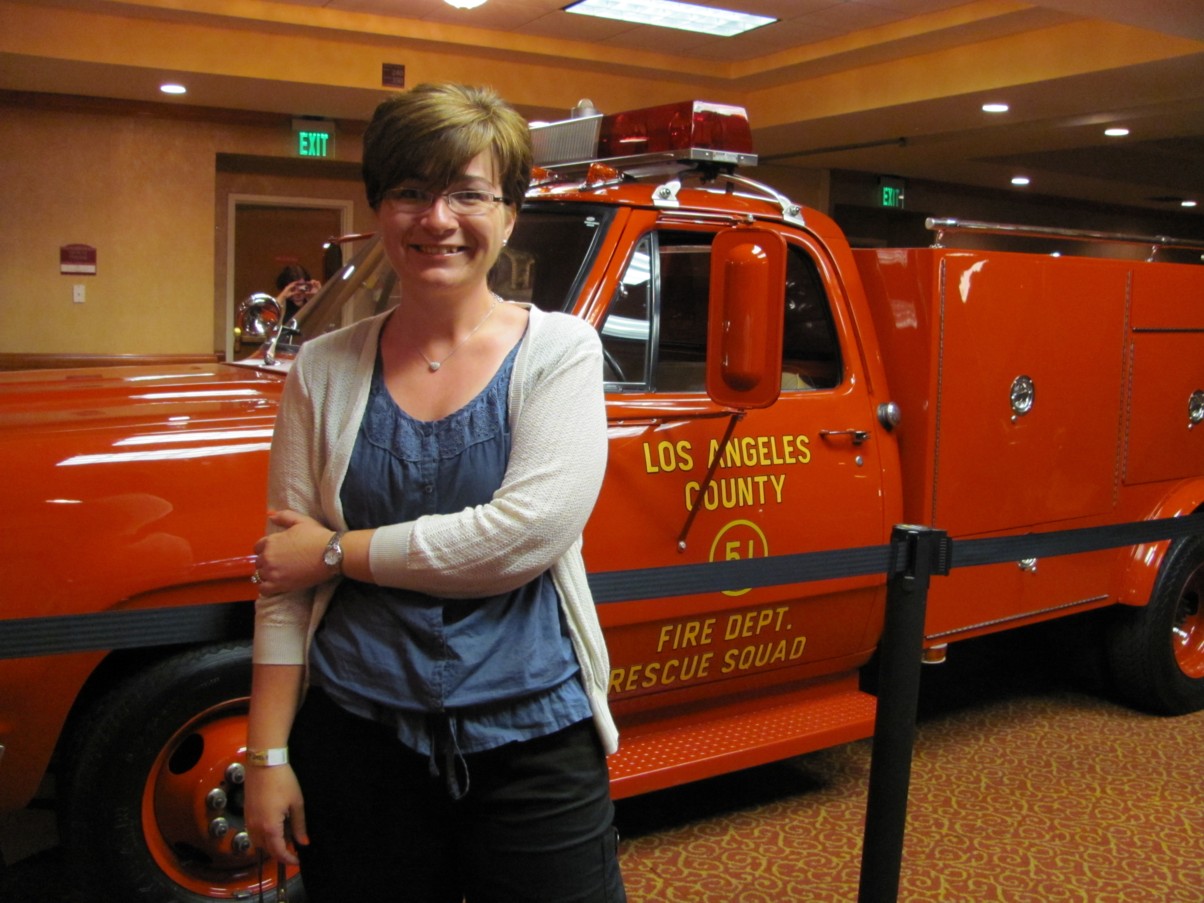 And To Wrap Up The Night, A Photo With Donna & Squad 51 Inside At The Hotel!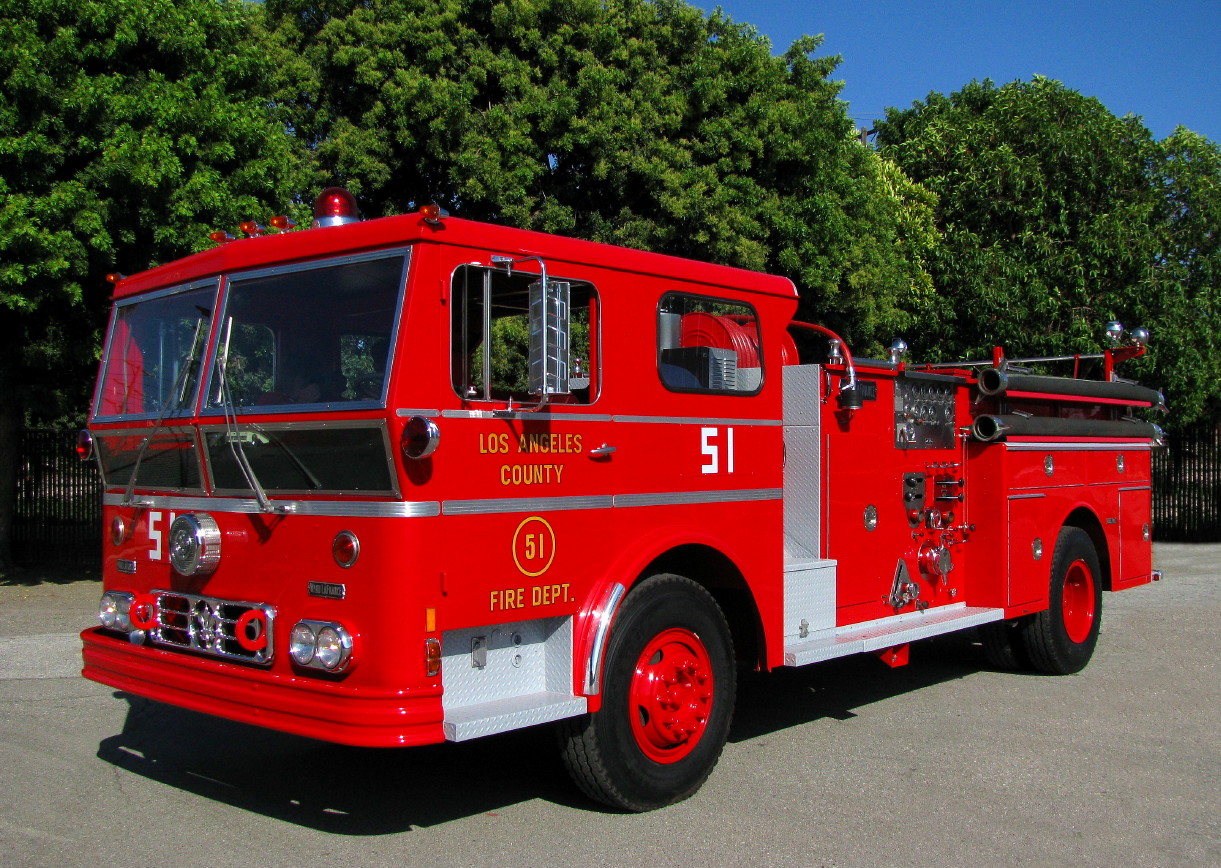 And The Photo That Made The Entire Trip A Huge Success!